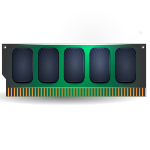 Restore clarity
Screen repair and replacement help you recover from cracks, dents, lines and more.
For all computers
From repairing a corrupt file system to replacing or upgrading your hard drive, we can help make your mac new again!
For a speedy Mac
We can double, and sometimes quadruple your computer's memory for more speed.
Your Mac, new Again
With a tune-up we will restore the performance of your computer, improve it's songevity and your security.